Student Programs
Inspire your students with a "virtual" or an on-site McDonald Observatory field trip!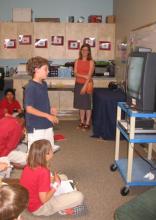 During the "Live From McDonald Observatory" videoconference program, students connect with the UT McDonald Observatory and participate in activities, virtual tours, live telescope observations, and more. Our "Live From McDonald Observatory" Videoconference Programs connect McDonald Observatory educators directly to your classroom to excite students about science and technology. Students experience a virtual tour of McDonald Observatory telescopes, observe the Sun, Moon, or Venus live with videoconference telescopes, complete a hands-on activity, and more. Upcoming special programs:
November 6-8, 2019 - Astronomy Day 2019! Observing the Sun
November 11, 2019 - Transit of Mercury!
December 12-13, 2019 - Observing the Sun
January 20-21, 2020 - Observing the Sun
April 15-17, 2020 - Astronomy Day 2020!
Get more details and request a program. 
Our K-12 Student Field Experiences immerse students in an authentic science environment at the McDonald Observatory. These programs enrich classroom instruction and immerse learners of all ages in an environment of modern astronomical research and applied STEM. Choose from a variety of programs with content designed for all grade levels.  Student Field Experience programs can accommodate up to 60 students.  A limited number of programs can accommodate groups up to 80.
Get more details and request a program.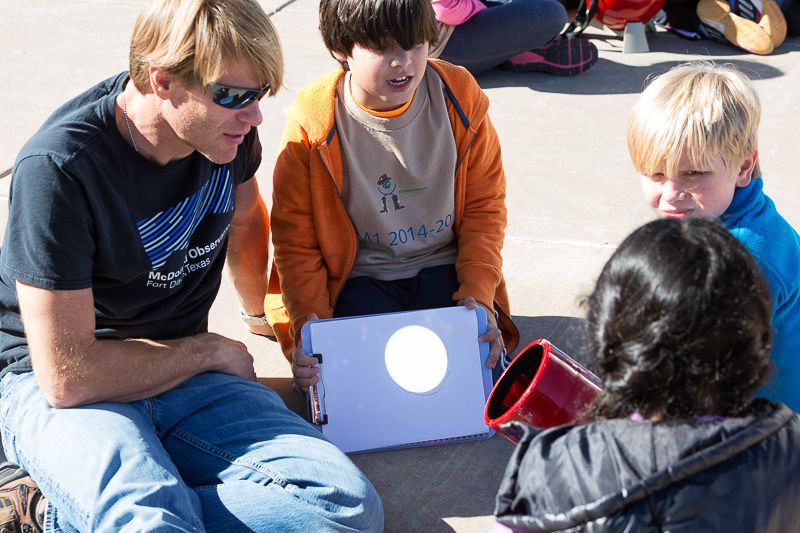 Primary grade students explore the Sun