Visit the Observatory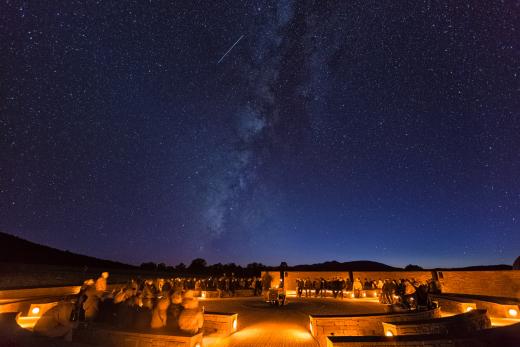 The Frank N. Bash Visitors Center is the public outreach center for McDonald Observatory in West Texas. We aim to inform, educate, and inspire through our public programs, and support the teaching of the science and hobby of astronomy.
The Visitors Center is your check-in point for all public programs. Inside, extensive exhibits explain what astronomers do at the observatory. The Visitors Center also includes a theater and gift shop.
Below, find out more about our public programs, including daily tours of the large research telescopes and our famous thrice-weekly Star Parties under some of the darkest night skies in the continental United States.
---
Please note: the Visitors Center is located 450 miles from Austin!
If you plan to visit the Observatory during Spring Break 2015 (March 7-21, 2015), please see our expanded public programs schedule.
---