Widening State Highway 118 - Explosively!
1970s
State highway 118 from Ft. Davis to the observatory used to be a very different road than it is today. It was a very narrow 2 lane road with no shoulders and no safety "skid out" zones on the steep turns (like Dead Man's). There were places where the road had a shear wall on one side, and a steep cliff on the other.
Starting in 1975, the state highway department added a number of improvements to the road: they widened it, added scenic overlooks, replaced the low water crossings with bridges so Limpia Creek wouldn't flow over the road, and they added safety zones around the steep turns.
In January 1976 the highway department informed us there was going to be a big explosion as they blew away part of the mountain to make the road wider and add a shoulder. We all walked down to the old Millimeter Wave Observatory to watch the show. We weren't disappointed; it was quite an explosion!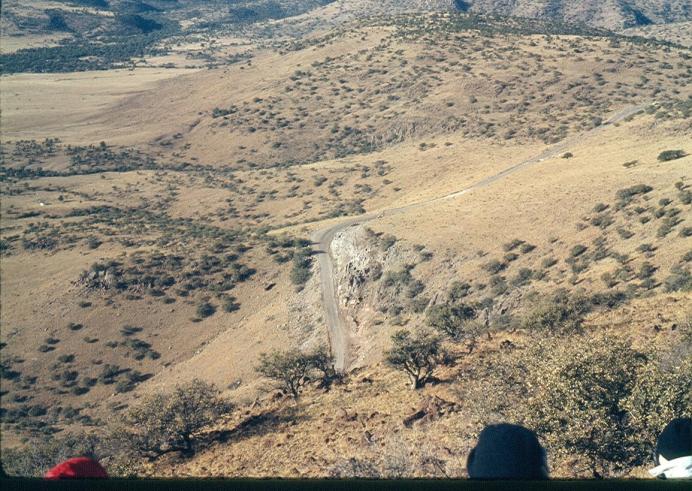 Bookmark or share this page