Annual Fund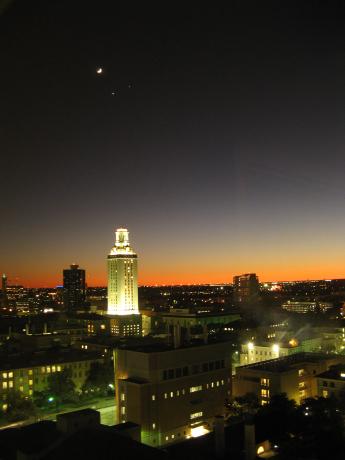 Celebrating 75 Years With McDonald Observatory
Gifts to the Annual Fund during the Observatory's 75th anniversary celebration (2013-2014) will give operating funds to McDonald Observatory's work in science education. Gifts support hands-on science lessons for students, teacher professional development workshops, Visitors Center programs, and our flagship StarDate Radio program, which reaches 2.1 million listeners a day.
By becoming a 75th celebration donor, you can give a gift that will ignite students of all ages to connect with science and the wonders it provides. Your name will also be listed among the other wonderful 75th anniversary donors in our Donor Hall of Fame.
To give a gift to the 75th Anniversary Annual Fund today simply donate online, or mail in your contribution to the address below. If giving by mail, please download our gift form for added convenience. All gifts to the McDonald Observatory Annual Fund are tax-deductible.
Thank you for your gift.
Mail
The McDonald Observatory Annual Fund
1 University Station A2100
Austin, TX 78712
Call: 888-442-4356
Email: friends@mcdonaldobservatory.org
Donate Online