Department of Energy Awards Wootton Center Grant for Research and Education
11 September 2023
BY EMILY HOWARD
AUSTIN, Texas – The U.S. Department of Energy's National Nuclear Security Administration (NNSA) has awarded The University of Texas at Austin's Wootton Center for Astrophysical Plasma Properties (WCAPP or Wootton Center) a $6 million grant to continue its research and help train the next generation of scientists. This is the second time the WCAPP has received the award (read about the first), bringing the total amount of NNSA funding to $13 million to date.
In addition to The University of Texas at Austin, NNSA's Stewardship Science Academic Alliances (SSAA) Centers of Excellence program selected eight other universities to receive its grants. WCAPP is the only recipient that's dedicated to the study of astronomy.
NNSA funds are primarily used to support scientists – in particular postdocs and graduate students – pursuing the education and training necessary to maintaining the U.S. nuclear stockpile and developing renewable energy sources. Because there are many similarities between the conditions within nuclear explosions, reactors, and the cores of stars, much of this expertise is possible through the study of astrophysics – in particular spectroscopy, atomic physics, and plasma physics.
Creating Cosmic Conditions on Earth
WCAPP scientists use the Z Pulsed Power Facility (Z machine) at Sandia National Laboratories and the National Ignition Facility (NIF) at Lawrence Livermore National Laboratory to replicate cosmic conditions here on Earth. "We create the conditions in the interior of the sun, the centers of rocky planets, and around supermassive black holes," says Don Winget, UT Austin professor of astronomy and director of WCAPP.
The Z machine contains the world's most powerful X-ray source and the NIF has the world's most powerful laser system. Both are capable of generating settings of extreme temperature and pressure by delivering an intense burst of energy to a small target. "For now," says Winget, "it's the only way to glimpse what the interiors of astronomical objects are like."
This represents a shift in the way astronomy is usually approached. Traditionally, it has largely been an observational science, with researchers building theories based on phenomena they witness in the Universe. Through their work on the Z machine and NIF, WCAPP researchers are able to transform astronomy into an experimental science and investigate whether established theories hold up when tested.
In the five years covered by the SSAA grant, and beyond, WCAPP plans to devote a significant amount of time to testing astronomical theories. "We look forward to studying extrasolar planets and their interiors. Also, learning about the interior composition of neutron stars. We don't know the relationship between the pressure, density, and temperature in there," says Winget. "Every experiment we do, we create conditions we've never explored before. And that's exciting."
Acknowledgements
The Wootton Center for Astrophysical Plasma Properties is a collaboration between The University of Texas at Austin; UT's McDonald Observatory; the Z machine at Sandia National Laboratories; the University of Nevada, Reno; and the University of Colorado.
-END-
Media Contact
Emily Howard
Communications Manager
McDonald Observatory and UT Department of Astronomy
emily.howard@austin.utexas.edu
512-475-6763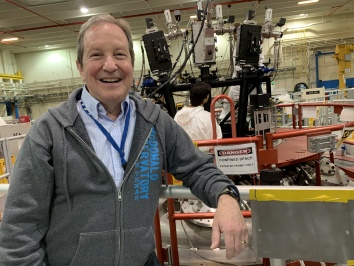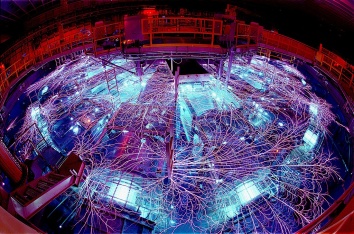 Bookmark or share this page