McDonald Observatory Dedicates David G. Booth Director's House
25 May 2023
On Saturday, May 20, McDonald Observatory dedicated the David G. Booth Director's House. This dedication is in recognition of David Booth's $10 million gift to The University of Texas at Austin toward the Observatory's share of construction costs of the Giant Magellan Telescope. Mr. Booth is co-founder and executive chairman of Austin-based Dimensional Fund Advisors.
Among those in attendance were:
David Booth and his partner, Heather Pesanti

J.B. Milliken, UT System chancellor

Rad Weaver, UT System regent

Jay Hartzell, UT Austin president

Dan Jaffe, UT Austin vice president for research

David Vanden Bout, College of Natural Sciences dean

Taft Armandroff, McDonald Observatory director

30 top donors to UT, the College of Natural Sciences, McDonald Observatory, and the Department of Astronomy
"It is with great pleasure that we dedicate the David G. Booth Director's House," said Taft Armandroff, director of McDonald Observatory. "Mr. Booth's generous gift ensures UT students, faculty and researchers will be able to use GMT to explore fundamental questions about our universe: its origin, structure, and the possibility of life outside our solar system. It will allow us to look farther into space and with greater clarity than was ever possible before."
In their remarks at the dedication, Chancellor Milliken, President Hartzell and Dean Vanden Bout underscored their support for the mission of McDonald Observatory and the Giant Magellan Telescope. President Hartzell and Dean Vanden Bout recounted memories of their stays in the Booth House, recent and past. As the son of a UT Austin astronomer, Dean Vanden Bout was a frequent visitor during his youth.
About the Booth House
The David G. Booth Director's House has always been a fixture of the Observatory. It was built in 1936, when travel to West Texas was difficult and UT didn't have an astronomy department. Back then, the Observatory was operated in collaboration with The University of Chicago. The Observatory director and his family would arrive from Chicago to live in the house for months at a time.
Eventually, UT established a department of astronomy, transportation infrastructure improved, and it was no longer necessary for the director to stay on site for such lengthy periods. With its comfortable accommodations and stunning views, the house became a lodging for the Observatory's distinguished guests.
Past guests to Booth House include:
Subrahmanyan Chandrasekhar, who shared the 1983 Nobel Prize in Physics

UT system chancellors, including Bill Cunningham and Hans Mark, who also served as secretary of the Air Force and deputy administrator of NASA; UT Austin presidents

Texas governmental figures, including George W. and Laura Bush, Lady Bird Johnson, Governor Ann Richards, Senator Kay Bailey Hutchison, and Senator John Cornyn
Lovingly maintained throughout its history, the house has recently undergone extensive renovation.
About the Giant Magellan Telescope
When complete, the Giant Magellan Telescope (GMT) will be the world's largest telescope. With a resolution ten times greater than that of the Hubble Space Telescope, GMT will revolutionize humanity's understanding of the universe. Scientists will be able to explore the origins of chemical elements, the formation of the first stars and galaxies, the characteristics of planets that orbit other stars, and the mysteries of dark matter and dark energy.
The 25-meter class telescope is currently being built on Las Campanas Peak at the southern edge of Chile's Atacama Desert, one of the best locations on Earth to explore the heavens. UT Austin is one of 13 partner universities and research institutions developing the telescope. To date, it is the largest public-private funded science project in history.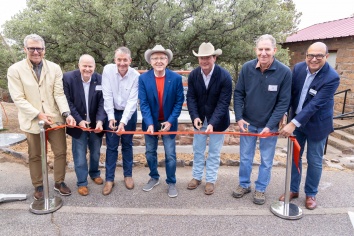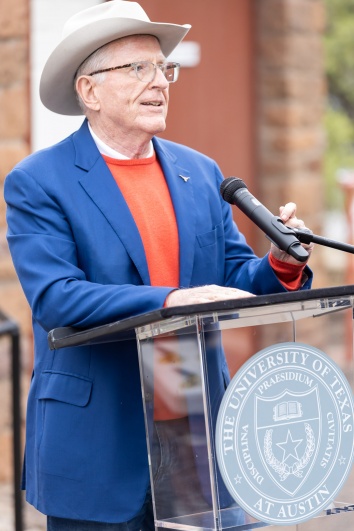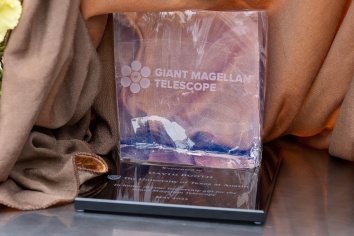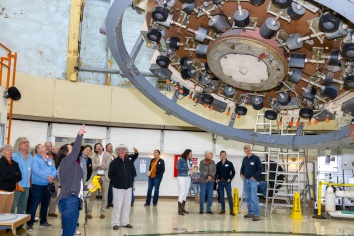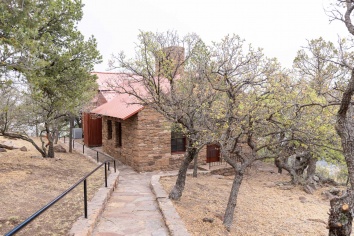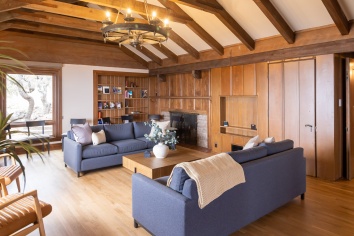 Bookmark or share this page