Two eclipses across Texas bring science exploration to our backyard
17 April 2023
Texas sits under the X of two solar eclipse paths crisscrossing North America in the next year. On Saturday, October 14, 2023, an annular solar eclipse, sometimes called a 'Ring of Fire', will stretch across Texas from Midland to Corpus Christi. Then, on April 8, 2024, a total solar eclipse will take place over Texas with a path of totality reaching from Eagle Pass through Dallas-Ft. Worth.
Thanks to a $100,000 grant from the Abell Hanger Foundation, McDonald Observatory education staff will provide free online training and resources to inform and educate communities about the upcoming ellipses. "We're excited to engage Texans in the opportunity to experience a live astronomical event in their community." says McDonald Observatory Assistant Director for Education and Outreach, Katie Kizziar. "This type of event can inspire curiosity and even future science ambitions."
Community leaders from Midland and Odessa gathered in February to kick-off planning with a training and information session co-hosted by the Petroleum Basin Petroleum Museum and the Abell-Hanger Foundation. McDonald Observatory staff provided details about how to safely view an eclipse, make science connections through activities and demonstrations, and receive free resources like viewers and educational handouts for their event.
"The Abell-Hanger Foundation is very proud to underwrite the work of the McDonald Observatory as they observe the October 14th, 2023, annular solar eclipse." said Mark Palmer, Abell-Hanger Foundation Chief Executive Officer. "Awareness and education of these types of events ignite our imagination, remind us of the need for STEM education and the doors that open for all of us when we continue to advance in scientific discovery and new technology."
A solar eclipse occurs when the Moon passes between the Earth and the Sun, covering part or all of the Sun's disc. During this year long campaign to prepare thousands of individuals to safely experience these eclipse events, the observatory will also distribute free eclipse viewing glasses, informational posters, and educational materials about the science of eclipses to trained participants who plan to host viewing events, large or small. Kizziar says, "Our hope is that a lot of people will participate and be inspired and able to learn more about the Universe."
To learn more about McDonald Observatory solar eclipse trainings, visit: https://mcdonaldobservatory.org/eclipse
About the Abell Hanger Foundation
The Abell-Hanger Foundation has deep roots in Midland and the West Texas region and makes grants to nonprofit organizations, which are involved in such undertakings for the public welfare, including, but not limited to, education, health and human services, arts and cultural activities that benefit our community.
About McDonald Observatory
McDonald Observatory is a research unit of The University of Texas at Austin and one of the world's leading centers for astronomical research, teaching, and public education and outreach. Observatory facilities are located atop Mount Locke and Mount Fowlkes in the Davis Mountains of West Texas, which offer some of the darkest night skies in the continental United States. Additionally, the observatory is a partner in the Giant Magellan Telescope under construction in Chile.
Media Contacts
Mark Palmer
CEO, Abell-Hanger Foundation
432-684-6655
mpalmer@abell-hanger.org 
Katie Kizziar
Assistant Director for Education and Outreach, McDonald Observatory
512-475-6765
ktk@austin.utexas.edu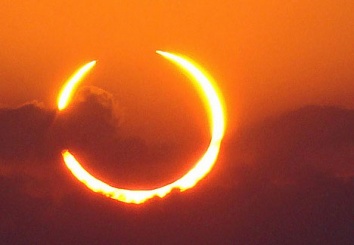 Bookmark or share this page