Dark Skies Festival at McDonald Observatory
April 29-30, 2022
Join us on Friday, April 29 and Saturday, April 30 2022 for a celebration of the night sky! This family-friendly weekend will feature activities during both day and night, including food and music, tours of facilities, telescope viewing, educational activities, photography workshops, guest speakers, and more.
Admission to daytime programs and events is free.
Reservations will be required for the Star Party programs on the 29th and 30th for $5 per person. Star Party tickets will first be available for school groups and residents of West Texas in January 2022.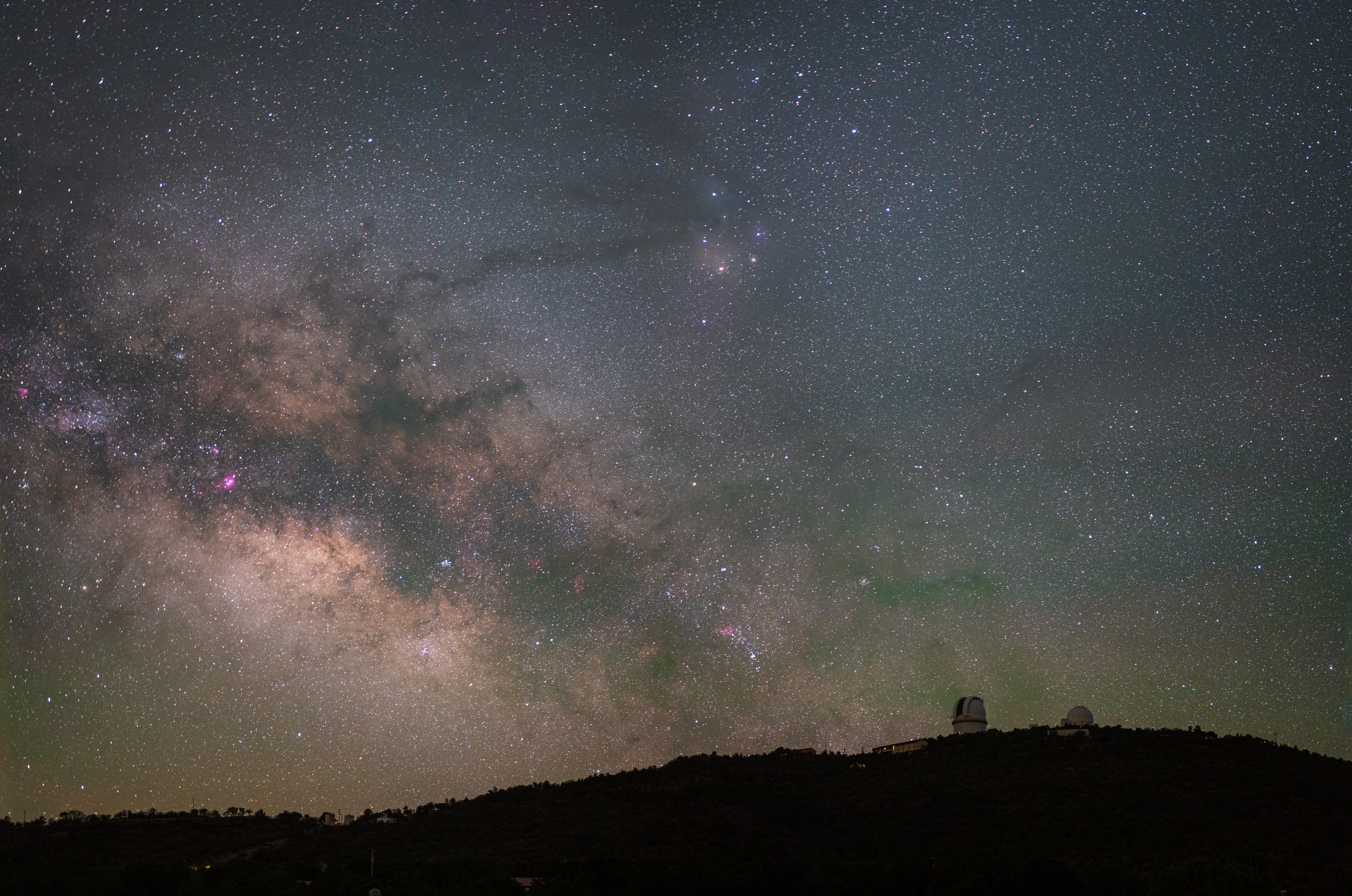 The Milky Way appears above the domes on Mount Locke at McDonald Observatory. Image: S Hummel. 
McDonald Observatory thanks the Apache Corporation for their support of the Dark Skies Festival.