Beginning Astrophotography Workshop
April 9th-11th, 2021
Learn how to produce stunning photos under the dark skies at McDonald Observatory! This workshop is designed for beginners to astrophotography, or photography of any kind. In this workshop you will learn how to use your own equipment to its fullest potential, as well as explore McDonald Observatory and gain exclusive access to areas usually off-limits to the public at night. You'll learn from experienced astrophotographer and astronomy educator Stephen Hummel. This workshop is limited to 10 people to ensure every participant can benefit from one-on-one instruction. 
In this workshop, you'll learn how to:
Plan a shot using star charts, light pollution maps, and software
Properly set up for shooting the night sky
Manually focus your camera in the dark of night
Use a star tracker
Reduce noise in your images
Edit your images
Use a telescope for visual use or photography (if you have one)

By the end of the workshop, you'll be able to produce high-quality images that you'll be proud to hang on your wall!

Tickets are $500 per person.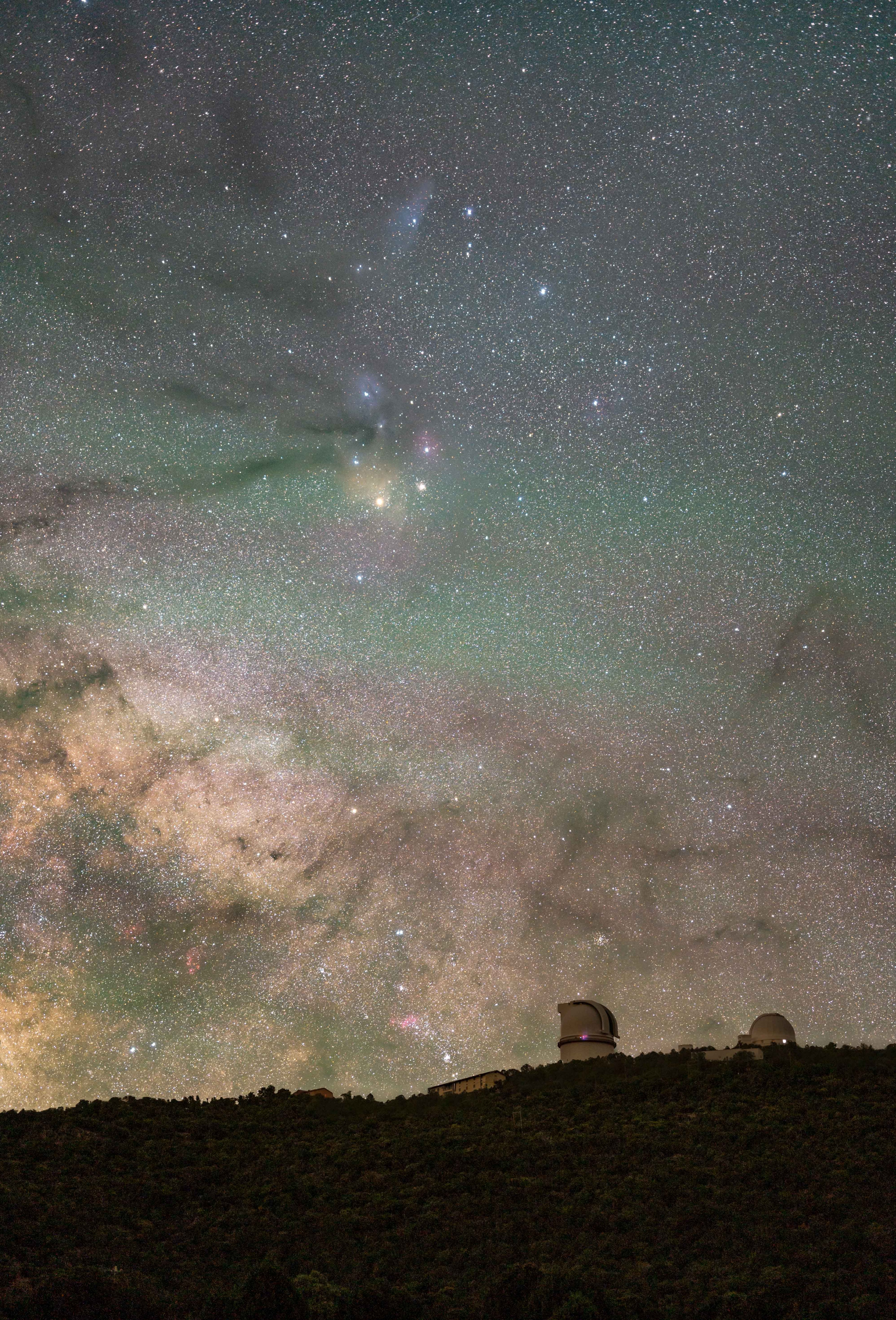 Mount Locke and Milky Way (Stephen Hummel)
Details
You are expected to bring your own photography equipment to the workshop. Please see the list of equipment for details on what to bring.

Plan to arrive at the Visitors Center before 4:30pm on April 9th to check in. After checking in at the Visitors Center, the majority of the workshop will take place outdoors on our Visitor Center patio, or on Mount Locke next to several of our large research telescopes. The summit has fantastic views of the surrounding mountains and terrain. 

While outdoors at night, there will be very low levels of illumination to preserve our dark skies and night adaptation. No white lights or camera flash will be permitted outdoors, especially around the research telescopes. Note that the summit of Mount Locke not only is an active research area, but also a residential area. All participants are expected to be respectful of the rules and instructions set by staff members.

Dinner on both the 9th and 10th will be provided. Please let us know of any dietary restrictions in the comments section when purchasing your registration below. 

This program is not suitable for children under 13, and minors under 18 must be accompanied by an adult with a ticket.
Minimum Equipment Requirements
Attendees must bring these devices in order to participate in the workshop.
•    Laptop with access to Adobe Creative Cloud Photoshop and Lightroom (free trial at Adobe.com)
•    Tripod, the sturdier the better
•    DSLR or mirrorless digital camera and lens (Sorry, a cell phone camera won't be enough)
•    Batteries for your camera and a charger
•    Memory card(s) and a card reader or USB cable to retrieve pictures from your camera
Preferred Additional Equipment for the Best Experience
•    An intervalometer or remote shutter
•    A lens with an aperture of f/4.0 or lower, and a focal length of 24mm or less
•    Camera bag to carry your equipment easily
•    Red flashlight- preferably dim, or at least dimmable
Completely Optional Equipment
If you already have these devices and want to refine your skills with them, great! If not, don't worry about it.
•    Your telescope (Not all telescopes are suitable for astrophotography, however you will still have an opportunity to receive instruction on how to use it best for either visual or photographic purposes.)
•    A portable star tracker or equatorial mount
•    Dedicated astronomy cameras, such as planetary cameras or cooled CMOS/CCD sensors
•    Camera control software such as BackyardEOS/Nikon, Sequence Generator Pro, or others
•    Alternative processing software for astrophotography, such as PixInsight or DeepSkyStacker
•    Any lenses for your camera you may have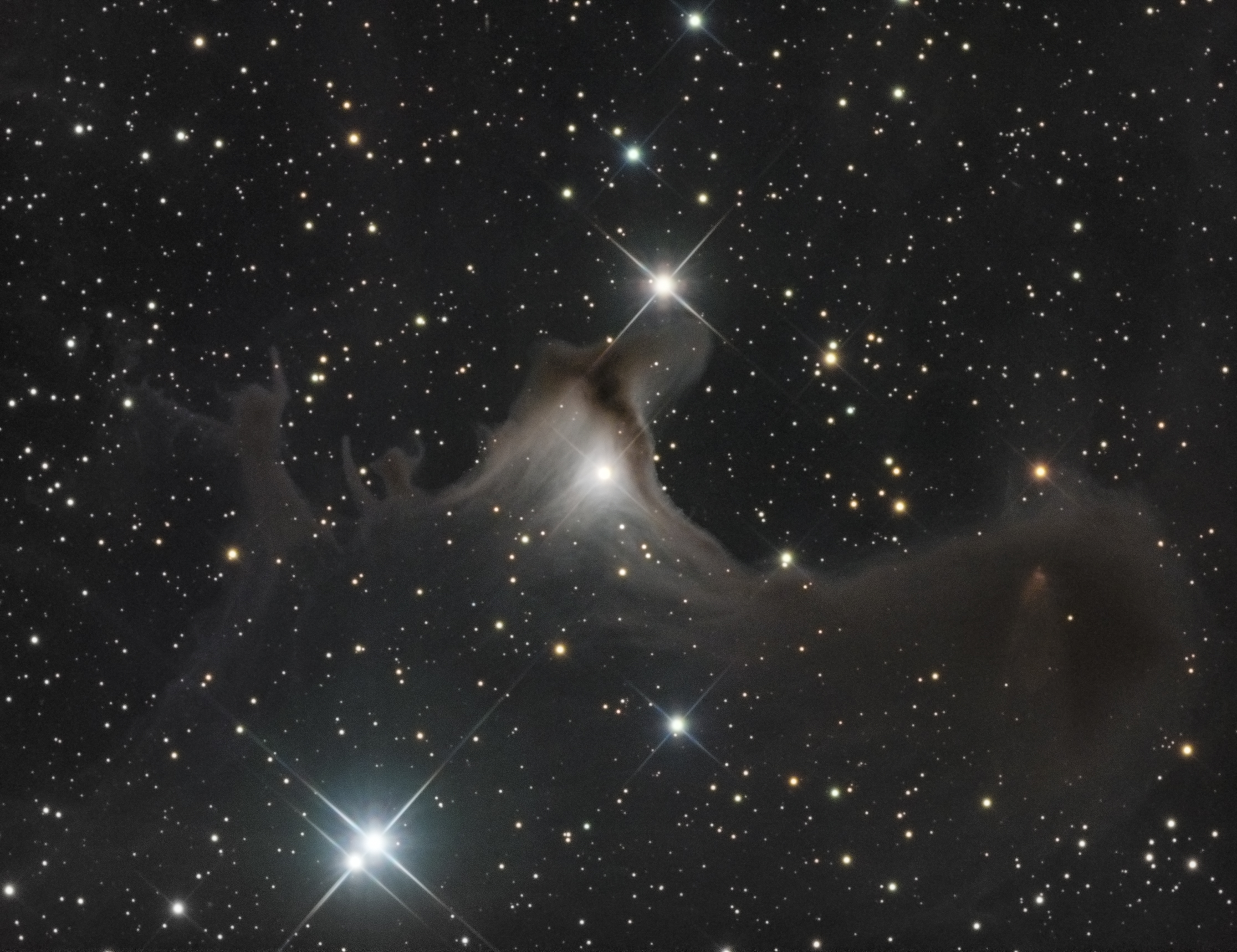 The Ghost Nebula (Stephen Hummel)
Schedule of Events
Event times are subject to change.
Friday, April 9th

3:30pm: Check-in Opens (Visitor's Center)

4:30pm: Introduction to Astrophotography 

5:30pm: Break

5:45pm: Finding Polaris, Startrails, and Using a Star Tracker

6:45pm: Dinner Break

7:45pm: Prepare, move to Mt. Locke

8:00pm - Midnight: One-on-one instruction and shooting
Saturday, April 10th

3:30pm: Check-in Opens

4:00pm: Editing in Photoshop and Lightroom

5:30pm: Break

5:45pm: Stacking and Calibration Frames

6:45pm: Dinner Break

7:45pm: Prepare, move to Mt. Locke or shooting location

8:00pm - Midnight: One-on-one instruction and shooting

 

Sunday, April 11th:

Sunday will serve as a weather backup or optional additional shooting time. Times are to be determined, depending on conditions, between 3pm and midnight. 
Lodging
No lodging is included with the workshop. For a list of places to stay near the observatory, please see the Fort Davis Chamber of Commerce website.
Contact
For any questions about this program, please email Stephen Hummel at the Frank N. Bash Visitors Center at McDonald Observatory.