Access to the Observatory grounds is ONLY allowed for visitors with reserved passes. All access requires advance reservations, which are subject to capacity limits. 
---
See and photograph the night sky from the summit of Mount Locke, home to the highest road in Texas, the 82" Otto Struve Telescope, the 107" Harlan J Smith Telescope, and more. Photography Nights allow groups of no more than 10 photographers access to this otherwise restricted area at night. Photographers will have an opportunity to shoot in a controlled setting with minimal lights, free from interruptions from crowds, vehicle headlights, or other interferences which may spoil long-exposure photographs. Photography Nights provide the perfect opportunity for photographers to explore & photograph the sky at their own pace. 
This program is unsuitable for children under the age of 13, and minors must be accompanied by an adult with a ticket. All attendees are expected to bring their own photography equipment. No formal instruction on photography will be provided. 
Note that this program takes place entirely outdoors. Nighttime temperatures are significantly colder at the summit than in surrounding areas, and wind speeds are typically 2-3 times that of lower elevations, so dress accordingly. In the event of bad weather necessitating a cancellation, a refund will be offered. 
Safety and Courtesy Rules for Photographers
1. No flash photography or "light painting" is permitted so as to not disrupt the research telescopes or other photographers.
2. Red flashlights should be used whenever possible to preserve dark adaptation, and always aimed downwards. Red keychain lights will be provided.
3. Visitors must stay within the safe areas outlined by staff. 
4. Vehicles should be parked with headlights facing downhill, away from telescopes and photographers. 
5. Inform staff if you leave early so that an accurate headcount can be maintained. 
6. No drones or aerial photography are permitted.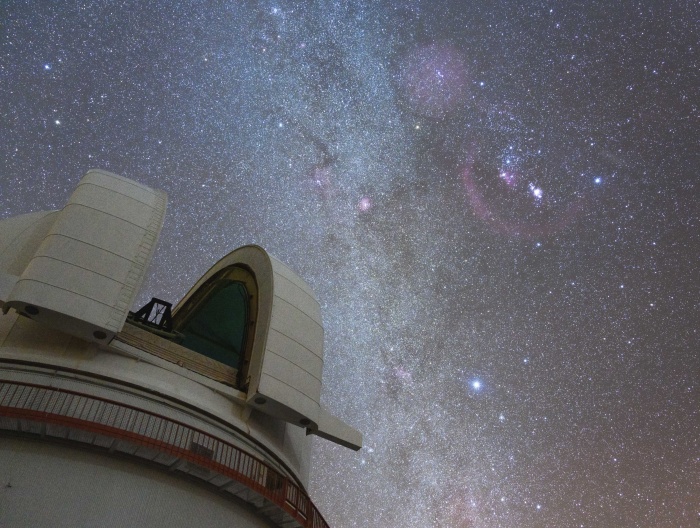 The 107" Harlan J. Smith Telescope and Milky Way (S Hummel)
Program Timeline for June 2021
(program start times depend on the time of year: see calendar for specifics)
8:15pm: Check-in opens at the Visitors Center
8:30pm: Vehicles line up near the Visitors Center for headcount. 
8:45pm: Depart for summit of Mt. Locke (1 mile drive), arrive no later than this time
8:50pm: Introduction & short walking tour of Mt. Locke areas
9:10pm: Open time for photography begins
12:45am: Program ends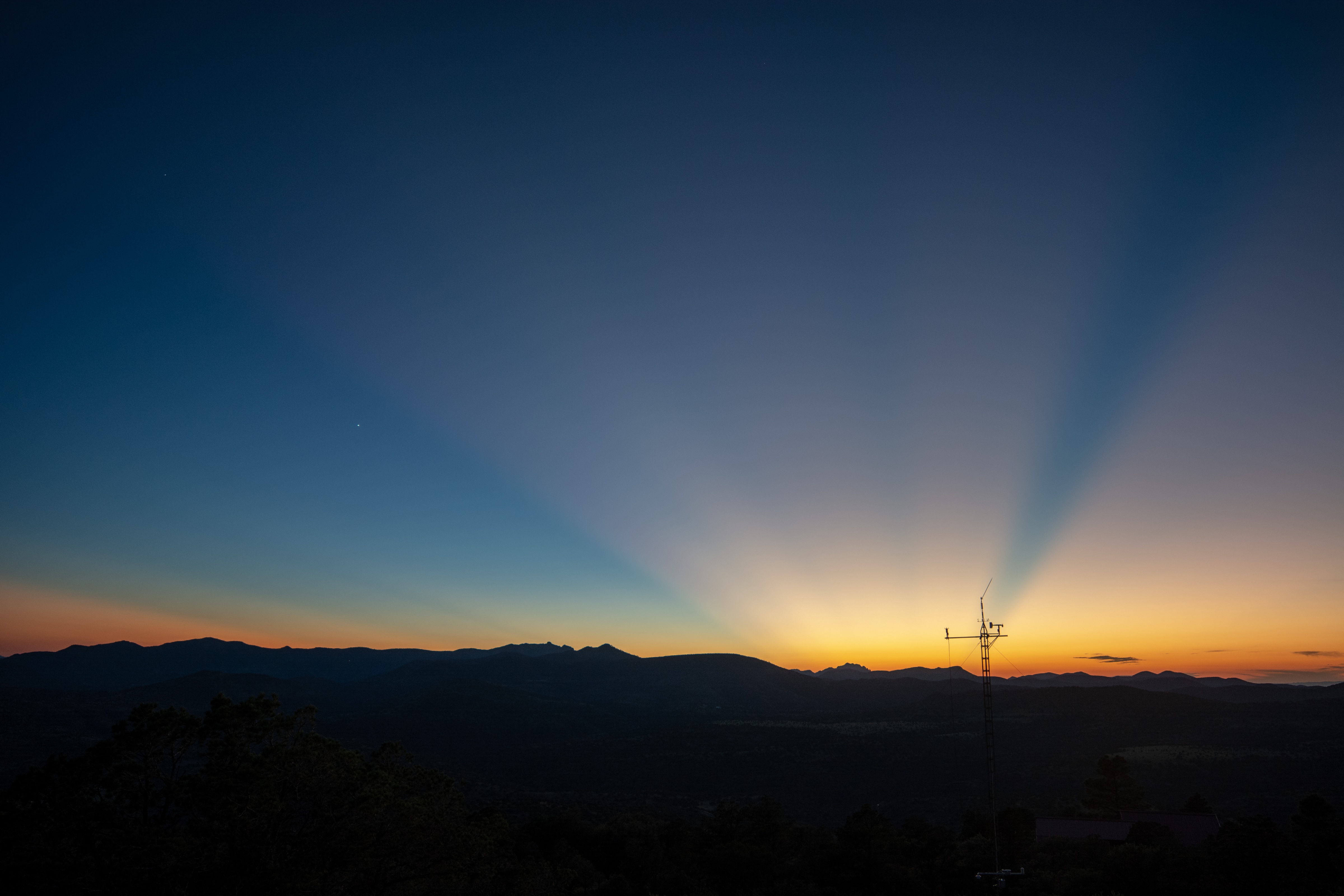 Twilight from Mount Locke (S. Hummel)
Lodging
Guests attending a Photography Night event are invited to stay at the Astronomer's Lodge located on-site at McDonald Observatory, within walking distance of where the Photography Night program will take place. Rooms are limited and some restrictions apply. Please call (432)-426-4139 for more information or to book a room.