Solar System Planetarium Model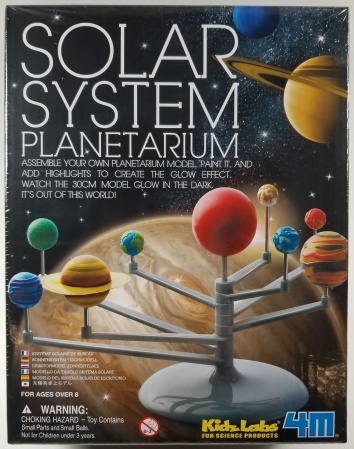 Assemble and paint your own planetarium model. Paint it and highlight it to create the glow effect. Watch the 30 cm model glow, its out of this world.
Contents: Full set of 3 dimensional solar system plastic planets (snap to build, no glue needed), 1 set stand and rotating arms, 9 steel bars, 1 strip of paint pot, glow paint, 1 brush, 1 sandpaper, 1 Saturn ring template and detailed assembly and painting instructions with bonus wall chart and fun facts. How to make it glow highlight you Solar System planetarium model with the glow paint provided. Charge it with any light source. Turn the light off, it will glow in dark like magic. Recharge it, it will glow again and again and the fun is unlimited.