Dark Sky Week at McDonald Observatory
April 5-11, 2021
Every year, the International Dark-Sky Association hosts International Dark Sky Week to raise awareness about the solutions to light pollution's many negative effects. It is always held when the sky is darkest and the stars most visible. McDonald Observatory is celebrating Dark Sky Week with a series of activities. Join us online, in your own backyard, or here at McDonald Observatory!
---
---
April 6, 8, 9, and 10
Visit the observatory and learn about our history, our telescopes and more during a daytime tour, or enjoy the sky with a guided tour of the constellations. Reservations are required and capacity is limited. 
---
April 6
Fort Davis Chamber of Commerce
6:00pm CDT on Zoom (
click for link
)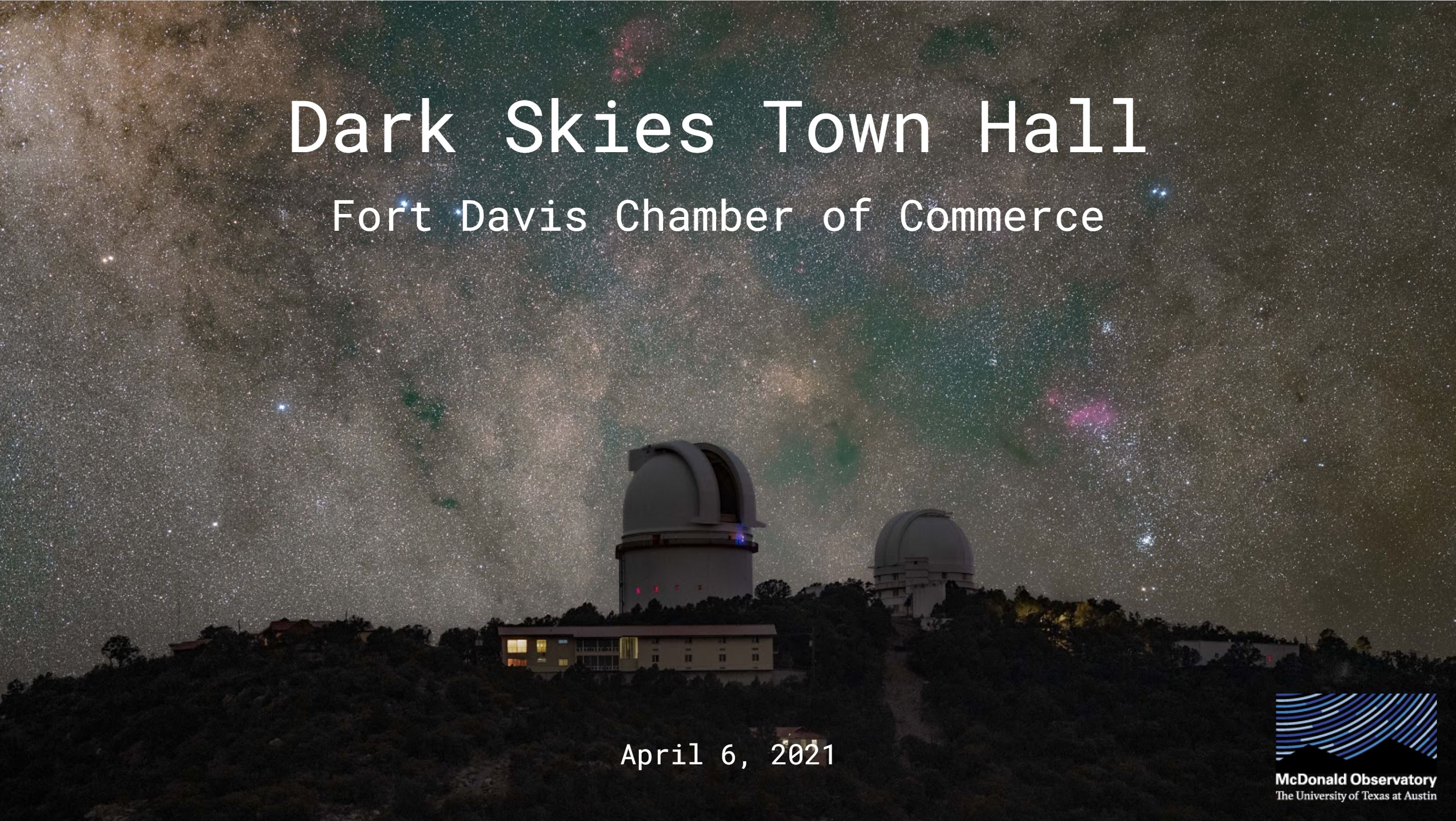 Join subject experts Bill Wren and Stephen Hummel of McDonald Observatory and Annie Gilliland of Big Bend National Park in this presentation and open discussion on the importance of dark skies, and ongoing efforts to create the Greater Big Bend International Dark Sky Reserve. This reserve will be the largest of its kind in the world, stretching across almost 17,000 square miles in Texas and Mexico. 
---
April 7
9:15pm CDT on YouTube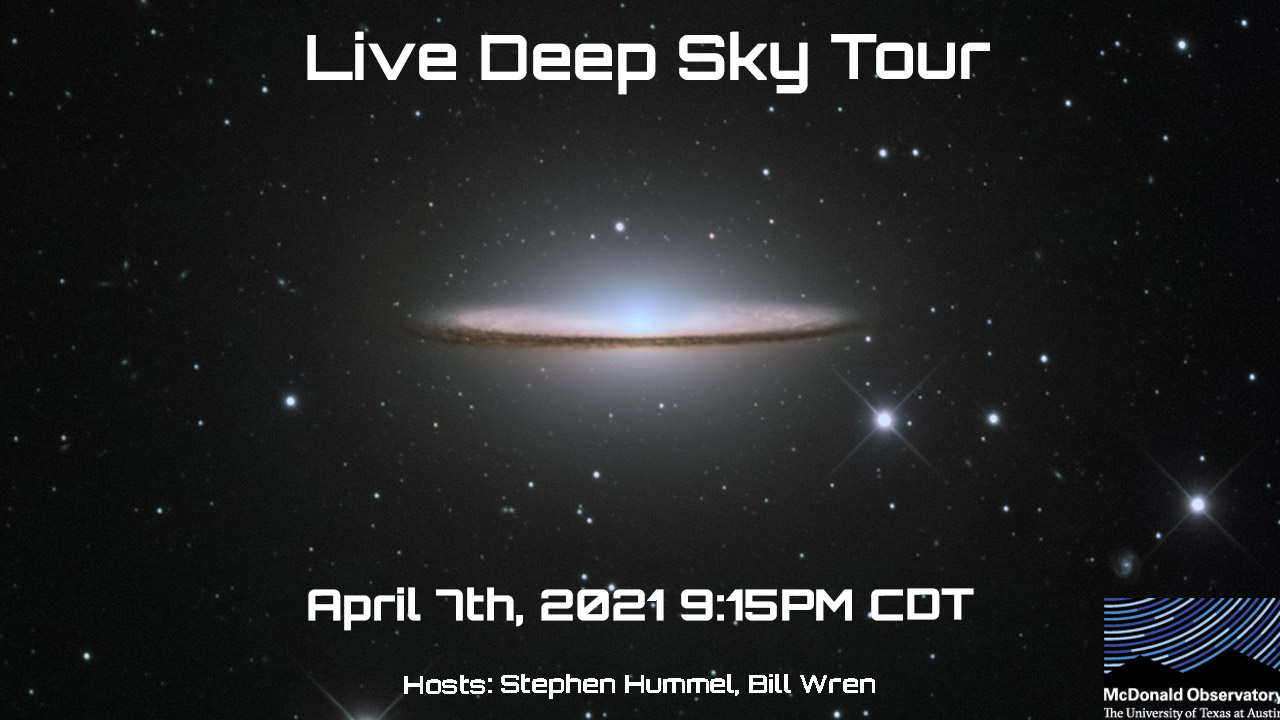 Join Stephen Hummel and Bill Wren for a live tour of the sky from a telescope at McDonald Observatory. Explore the night sky and learn about what it is really like to see the stars from an area with no light pollution. 
---
April 9
11:00am CDT online (registration required with Connect2Texas)
(Search the Provider Directory for McDonald Observatory, University of Texas.)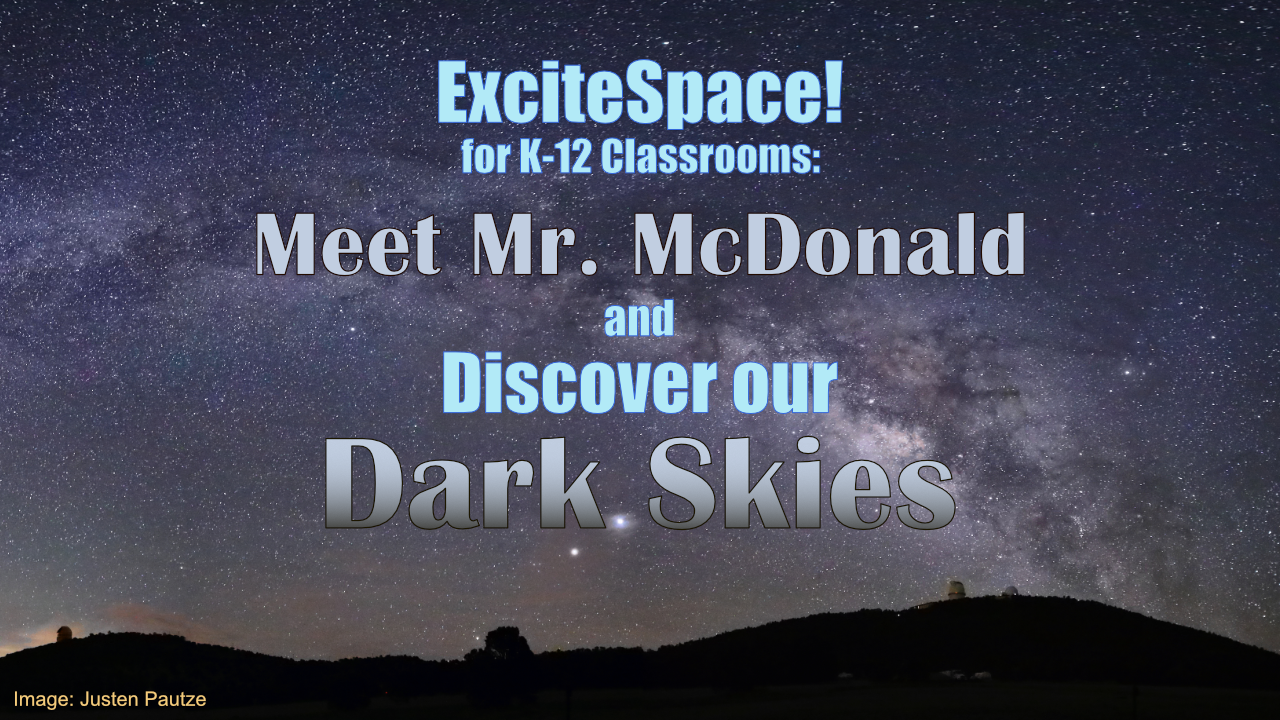 Visit McDonald Observatory without leaving your home or classroom! Learn about the Observatory's namesake, Mr. McDonald, who loved nature and science. Discover what happens at an observatory and how the astronomers use telescopes to study all kinds of things in the universe. Students will be guided on a virtual tour of the original 2.1-meter Otto Struve Telescope, and we will discuss together the things that make McDonald Observatory a great place to do Astronomy, including our amazing dark night skies.
---
April 9-11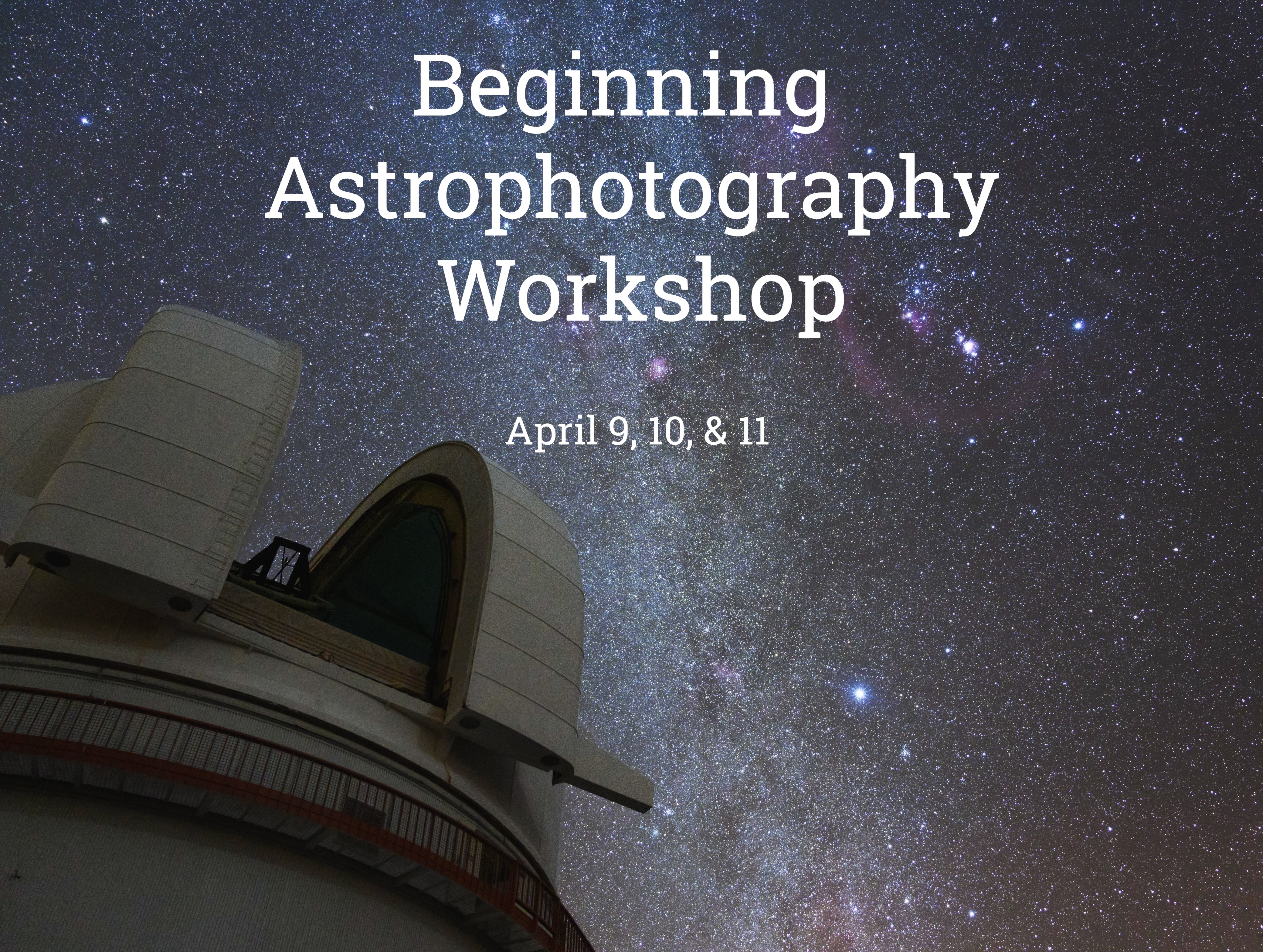 Learn how to get started taking incredible photos at night in this workshop held under the dark skies at McDonald Observatory! Tickets are limited, click image for details.
---
Learn more about the Dark Skies Initiative and efforts to preserve the night skies over McDonald Observatory and how you can help. Special thanks to Apache Corporation for their support and partnership to preserve the night skies over McDonald Observatory and Far West Texas. Learn more about how to protect our night skies and how you can support this important conservation effort.