Daytime Tours and Solar Viewings
---
Please note: The McDonald Observatory is located 450 miles from Austin!
If you plan to visit the Observatory during Spring Break 2015 (March 7-21, 2015), please see our expanded public programs schedule.
---
Join a Guided Tour for an up-close look at large research telescopes at McDonald Observatory in West Texas.
Your purchase of a Daytime Pass is the ticket to many great activities. Inside the Frank N. Bash Visitors Center, explore the Decoding Starlight exhibit and enjoy a Solar Viewing Program (typically 45-50 minutes) in our theater featuring live (weather dependent) telescope images of our nearest star, the Sun, including views of such solar features as sunspots, prominences, and flares, every day of the week at 11 a.m. and 2 p.m. For insight into the workings of a professional scientific research facility, take an approximately 90-100-minute tour with a knowledgeable guide to one of our large research telescopes immediately following the Solar Viewings. Tours often sell out, especially on holiday weekends and during summer months, so we strongly recommend you reserve discounted tickets online in advance (see below). Daytime passes may be purchased online (assuming availability) until midnight before the program. Check the calendar for program offerings and start times for the date you plan to visit.
Don't have time for the Guided Tour but still would like to see an up-close, live view of the Sun? Passes for the Solar Viewing-only may also be purchased for those who may be on a tight time-schedule.
Self Guided Tours of our largest telescope, the 362-inch Hobby-Eberly Telescope, are available at no charge from 10 a.m. to 5 p.m. daily.
Be sure to click on the "Book" button as your final step in making your reservation. Failure to click the "Book" button will result in no reservations being made.
Buy Tickets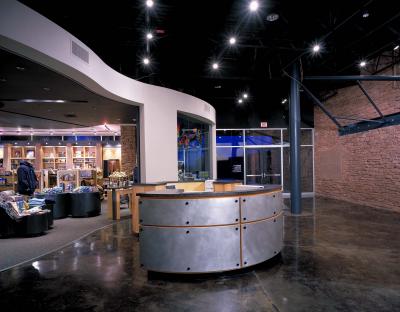 The Information Desk and the Astronomy Gift Shop at the Frank N. Bash Visitors Center at McDonald Observatory