StarDate Café
The StarDate Café, in the Frank N. Bash Visitors Center, offers a selection of sandwiches (made at our Astronomers Lodge), soft drinks (coffee, sodas, juice drinks, tea, etc), as well as various snacks. The Cafe is currently only staffed during our Tu, Fr, & Sa Star Parties however nearly all items are available for purchase via our staff at the Information Desk.
There are also a number of restaurants in Fort Davis. Go to fortdavis.com for a list of area eateries.
The StarDate Cafe is seeking hourly employees to staff occasional, part-time shifts. Daytime & evening hours available. Please contact Frank Cianciolo at frankc @ utexas . edu (remove the spaces) or 432-426-4152.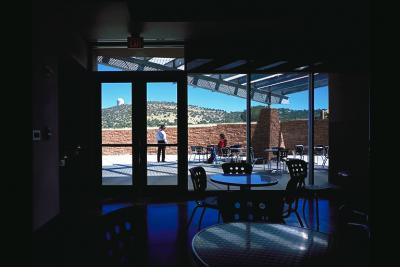 The StarDate Café